ORGANIC DISINFECTANT AND SANITIZER
EFFECTIVELY KILLS 99.999%
INSTANTELY
BACTERIA FUNGUS
VIRUS SPORES
Modern Supplies General Trading has wide variety of products.
BAC - Botanical Antimicrobial Cleaner
BAC (Botanical Antimicrobial Cleaner) is proven to be a 99.999% effective residual action cleaner.
Over 20 years of research, comprised of expert chemists and engineers, made with organic ingredients and recognized as safe under FIFRA by the EPA and FDA. Within minutes of application, BAC tackles surface damaging mold and organisms making it the leading antimicrobial cleaner for both commercial and residential use.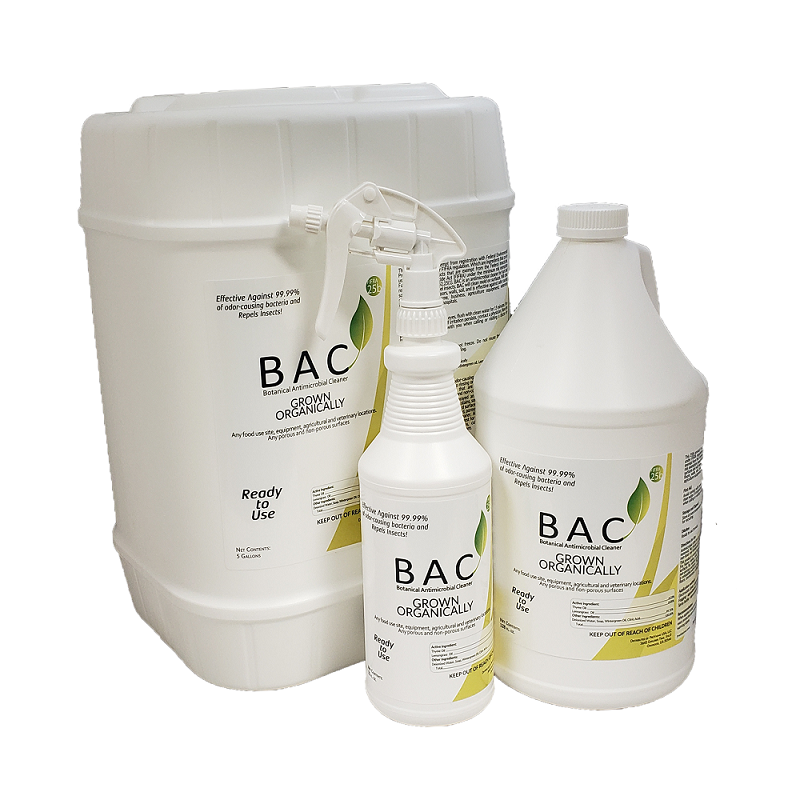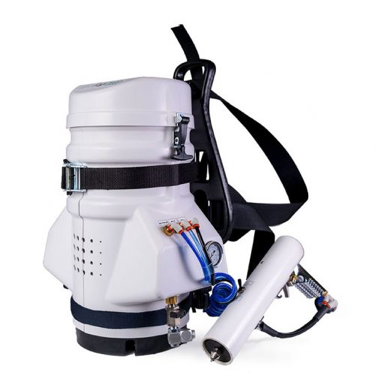 Backpack System Designed For Optimal Portability And Flexibility
Main Control unit on backpack
Solution/Disinfectant Tank (3 Gallon/11.36 Liters)
Nozzle Gun Assembly including choice of one nozzle
Tubing/Conduit Connection (5 Feet)
WHY TO RELY ON OUR SYSTEM
We understand that the market now is saturated with a huge number of disinfection products. Our FOGCLEAN BAC system has completely taken this to the next level as it is extremely high quality (LOG 5) and provides its clients with a huge cost cutting.
Our FogClean Machine and Organic BAC disinfectant and sanitising solutions are both produced and tested in the USA & the UAE. So far in our initial stages, we have found that our products together are able to save businesses around 30% to 50% in time and costs. Also, our Organic solution is made from whole plant naturally sourced essential oils and not natural elements chemically formed.
Whereas, most common fogging systems used in the market today produce on average 30 to 40 microns and use around 500 ml of solution per minute.
Our New state of the art FogClean machine produces on average, droplets of around 3.9 microns whilst only using around 190 ml of solution per minute. With the airborne transfer being identified as the common effective way for Covid transmission, our product is currently the only portable commercial fogging machine that can work on airborne pathogens.
Our BAC solution is also registered with Dubai Municipality with a –LoG 5+ making it the most powerful organic solution currently available on the market today and recognized as safe under FIFRA by the EPA and FDA.
Our product is safe for humans and pets and can also be used as a produce wash. BAC is tough enough to clean surfaces in hospitals, schools, day-care, hotels, homes, entertainment venues, clinics and any form of transport, and yet gentle enough for household surfaces including glass, stainless, wood, carpet and fabrics.
Our machine can operate with either a Dry fog or a Wet fog meaning we can fog directly onto electrical items and as we would leave no residue behind, there would be no need for the surfaces to be wiped down afterwards. We are also able to disinfect and sanitize areas of up to 33 sqm per minute.
Our team would appreciate the opportunity to visit you at your office and provide you with a live demonstration of our FogClean machine and discuss the possibility of how we can support and improve your efforts for keeping the UAE safe.
For comparison, if you are already paying for your disinfection solution AED 15 per litre and using one of the many standard fogging machines on the market, your average cost would be around AED 1.04 per SQM. Our Organic solution with our state of the art machine would cost around AED 0.59 Per SQM. This would be a saving of AED 0.45 per SQM.
If you have a moderate hotel size of around 30,000 SQM, our Organic solution and machine would SAVE you approximately AED 13,500 every time you fog disinfect your hotel.
RTP is one kind of complete non-metal composite reinforced flexible pipe for high pressure, which built with basic 3 layers, fluid sealing layer, reinforcing layer and protective layer.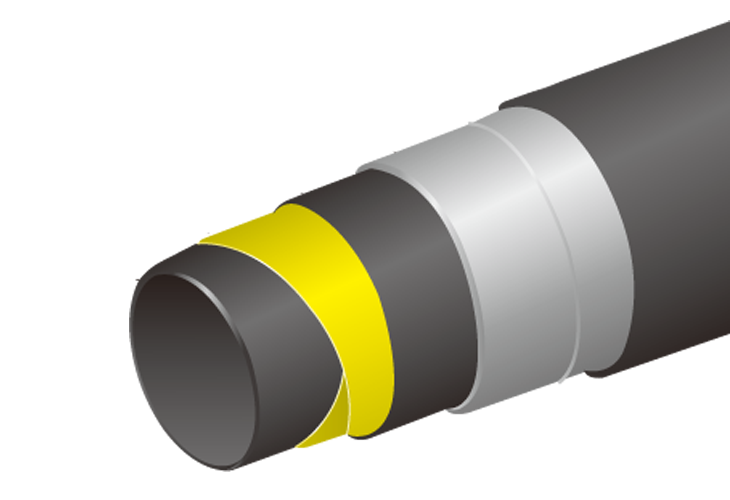 Modern Supplies General Trading
Modern Supplies General Trading is a global General Trading Company that was founded in 2012 and is based in Dubai, UAE. It is a sister company of Perfection Group. Modern Supplies provides its clients with varied and limitless types of products ranging from a tiny needle to heavy machines, depending on the size and field of your company, we have different and competitive solutions that can maintain perfect trading supply. We always aim to provide the optimum trading practices relying on our professional workforce. Modern Supplies is focusing currently on trading of high-quality, cutting-edge and cost-effective products and services. We are advancing on a tremendous pace with involvement of our highly skilled and experienced people.