DISINFCT
TO

PROTECT

BOTANICAL DRY FOG DISINFECTION SYSTEM
BOTANICAL DRY FOG DISINFECTION SYSTEM
We are specialized in providing organic disinfectant to both private and public spaces paired with a state of the art dry fog machine. We continue to promote awareness of botanical solutions to create healthier and sustainable living environments away from hazardous toxic chemicals. Our system guarantees a lower cost on material, labour, and ultimately our clients' precious time
WHY CHOOSE OUR SYSTEM
Approved in UAE and USA
Organic
Dry Fog
Kills Viruses and microbes
Unprecedented time & cost saver
Effectively covers 25 SQM to 30 SQM/ minute
Safe on humans, pets, and plants
Leaves no residue, non-corrosive, no wiping, no irritation, minimal disruption
Directly fogged on all electronics and touch screens; no mist
THE DRY FOG MACHINE
This American-made machine is designed in a backpack style to allow users to manoeuvre in the target area being disinfected with ease and comfortability. This practical and portable design of the machine assists users to move without any difficulties in order to disinfect the covered area fast and more effectively with either dry fog or wet mist
size of 0-10 microns (3.9 microns average) which is almost the same size of most pathogens in the air, such size allows these droplets to agglomerate with airborne viruses and bacteria and eliminate them immediately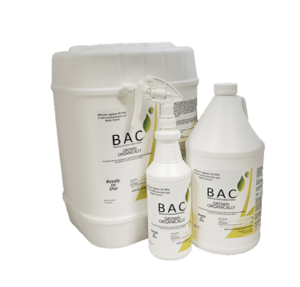 THE ORGANIC DISINFECTANT
BAC provides a sustainable, alternative to eco-destroying products. BAC can be applied as a mist (it doesn't need to be shaken or wiped off) and, unlike many harsh chemical products, it has a mild wintergreen scent that is not overpowering like competitors' natural products. BAC's research team created a formula from whole plant naturally sourced essential oils, replacing toxic products and reimagining green, highly-effective solutions for your daily cleaning challenges.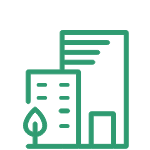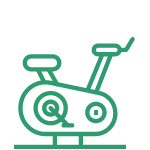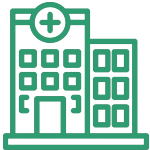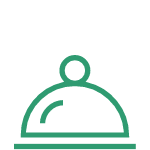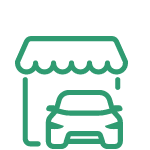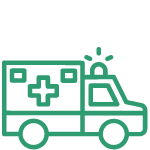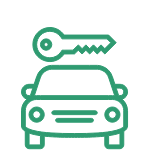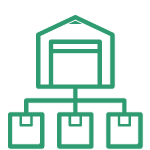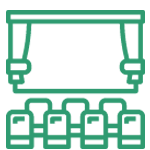 ✓ Dubai Municipality  approval (UAE).
✓ Ministry of Health Classification (UAE).
✓ Dubai Central Labs  approval (UAE).
✓ Boeing Approved Disinfectant (USA).
✓ FDA Registration (USA).
✓ EPA Registration (USA).
✓ USDA Registration (USA).
✓ FIFRA Certificate (USA).
✓ Analytical Lab Group, BAC Efficacy Report (USA)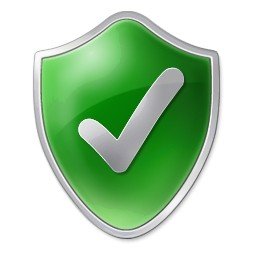 BAC Vs a chemical product (ATP test)
Our BAC (Botanical Antimicrobial Cleaner) is produced in the USA by Pervasive. And brought to you by Modern Supplies General Trading. Here is what our clients say about us:
Dear PreVasive, Our company recently started using Prevasive's products for mold remediation. I have been blown away with how effective they are. Not only do they give us amazing visual results, but our air quality clearance numbers have never been better. However, what I am most excited about is that these products are certified green and safest that we have ever used. This gives us a competitive advantage with our clients and eliminates exposure to our employees of some of the harsh chemicals we have used in the past. Our employees have given me incredible feedback on these as well. We have been using the OxyOrange for crawlspace cleaning and interior cleaning. The OxyOrange has outperformed any of the cleaning agents I've used in the past and has a very pleasant fragrance. I've also replaced our fogging agents and anti-microbial with BAC and it does an amazing job. Additionally, the Botanical HP has replaced our stain removers. Bottom line is we are now completing remediation jobs safer, better, and faster. I couldn't be more pleased.
Dear PreVasive, As the owner of a cleaning company, I have to be WOWED!!!!! to look at a new cleaner. After learning and trying BAC, I was excited to find a truly green product made with organic whole plants. There are so many companies with untrue claims!!! It is important to me for myself and my employees to be working with safe, yet effective products. It is equally important when we enter a home or business to ensure their safety!! We love the smell of the special reserve blend (vanillin). We are using it everywhere since you do not have to rinse it. It has been a very tough season of cold and flu, so we spray this on all faucets and phones. We especially like BAC in the bathrooms, it is a good solid cleaner ranging from sinks to toilets. It is nice to do our part for protecting ourselves and the environment:)
Dear PreVasive, I have been in the restoration industry for 47 years and have used every product out there for sanitizing and stain removal. I was introduced to Jerry Bond and PreVasive Products a couple of months ago. I called Jerry to discuss an issue I was having, and he drove 7 hours to visit and help. As an owner, I am always interested in the best product that will save me money and time, but also has to be safe for my employees and clients. Prevasive is THAT product line. TRUE botanicals. We have been using BAC on all our water damage jobs and our crews are very impressed. Our clients also like the fact it is SAFE. We brought it in to a refinery client and never have we had such an easy time getting a product approved. We have used Oxy Orange, Botanical HP and WASP on our mold projects with outstanding results. I am so impressed with the effectiveness and safety of the products that for the first time in 47 years I have asked the manufacturer to be a distributor, this is how confident I am in Prevasive, I know I can sell it to other restorers